Home / Opinion / Staff Editorials
Frivolous lawsuits stifle free speech. In Iowa, they go unchecked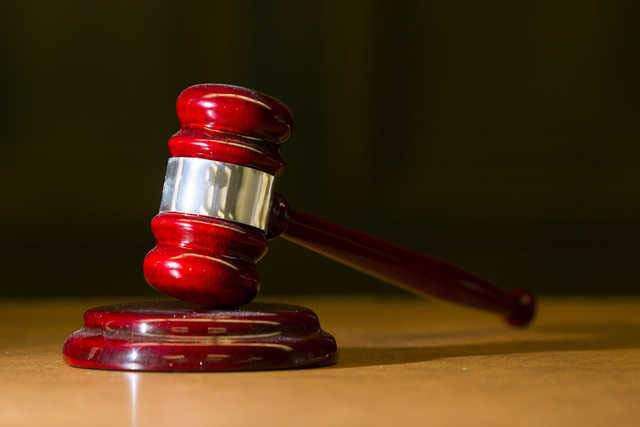 Our court system is meant to choose winners and losers according to the law. But sometimes even the winners lose, thanks to frivolous proceedings and hefty legal fees.
It's called a SLAPP — strategic lawsuit against public participation — and it involves filing suits with the intent of intimidating and silencing the defendant.
Even if the challenge is meritless, it still can consume months or years of attention and hundreds of billable hours for attorneys. And just the threat of a lawsuit can have a chilling effect on news organizations and other First Amendment practitioners.
These lawsuits are perfectly legal but if they're left unchecked they represent a threat to Americans' free speech rights.
Iowa is among about half the states in having no anti-SLAPP law, according to the Public Participation Project, a group that advocates in favor of such protections.
House File 456 would rectify that. It would provide for expedited relief in some cases involving free speech and free press. If passed, the legislation will make it easier for the court system to quickly dismiss frivolous lawsuits. It would also make some plaintiffs responsible for the defendant's attorney fees.
Such a law might have pertained to a 2018 situation in Iowa, where a former police officer sued the local newspaper after journalists exposed his inappropriate contact with underage girls.
The case was dismissed with a judge finding the newspaper's reporting was accurate and 'the underlying facts undisputed.' But the Carroll Times Herald still was on the hook for thousands in legal expenses. The publisher took up an online fundraising campaign to keep the locally owned paper afloat.
Other SLAPP examples relevant to Iowa include a businessman who sued a critic over a Facebook comment and a congressman from California lashing out at unfavorable coverage about his family's agriculture interests in Iowa.
Iowa's anti-SLAPP legislation already earned unanimous support in the Iowa House and is awaiting Senate consideration.
It is supported by lobbyists for the Iowa Newspaper Association, of which The Gazette is a member. It's also backed by groups as ideologically diverse as the ACLU, the Family Leader, Americans for Prosperity, the State Bar Association and the Attorney General's Office.
The Legislature's anti-SLAPP bill is a common-sense and bipartisan measure to protect Iowans' freedom of expression.
(319) 398-8262; editorial@thegazette.com