Home / News / Education / K-12 Education
Jennifer Morrison and Old MacDonald's Farm
With a moo, moo here and a moo, moo there in Cedar Rapids park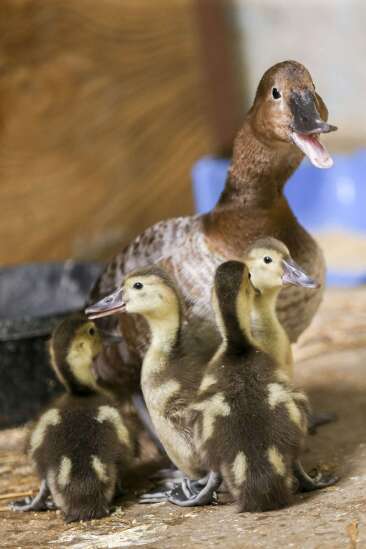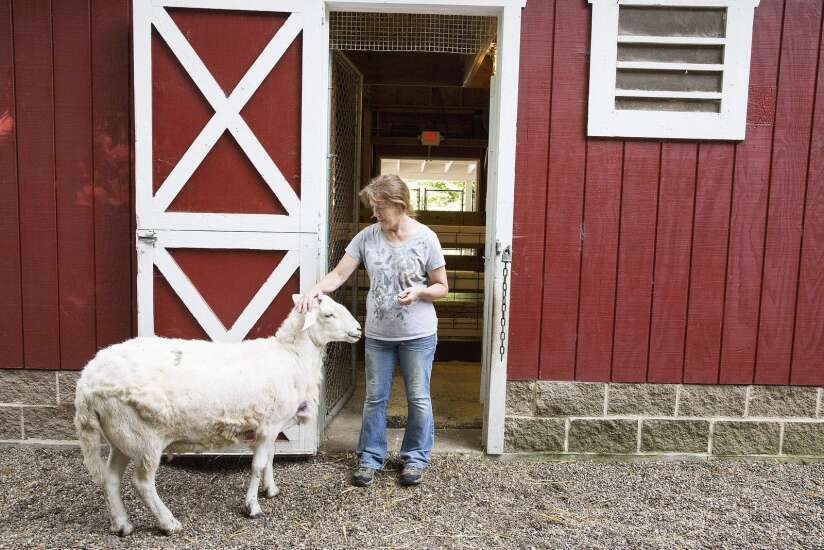 "Old MacDonald Had a Farm" is a traditional children's song and nursery rhyme about a farmer and the various animals he keeps. Each verse of the song changes the name of the animal and its respective noise. In many versions, the song is cumulative, with the animal sounds from all the earlier verses added to each subsequent verse. For example, the verse uses a cow as an animal and "moo" as the animal's sound.
The song was probably written by Thomas D'Urfey for an opera in 1706, before existing as a folk song in the British Isles and North America for hundreds of years in various forms then finally being standardized in the twentieth century. It has a Roud Folk Song Index number of 745.
Visit the farm
The song is also the namesake of Old MacDonald's Farm in Bever Park, where children can get a taste of farm life by interacting with live goats, chickens, pigs, cows and other animals. They can also get their hands dirty in the garden, where rows of lettuce, brussels sprouts, radishes, peas, tomatoes and more grow.
Twitter
The lyrics to the standard version begin as follows, with the animal sound changing with each verse:
Old MacDonald had a farm, E-I-E-I-O!
And on his farm he had a cow, E-I-E-I-O!
With a moo-moo here and a moo-moo there,
Here a moo, there a moo,
Everywhere a moo-moo,
Old MacDonald had a farm, E-I-E-I-O!
Twitter