Home / News / Health Care and Medicine
Number of Iowans with COVID-19 vaccine surpasses 500,000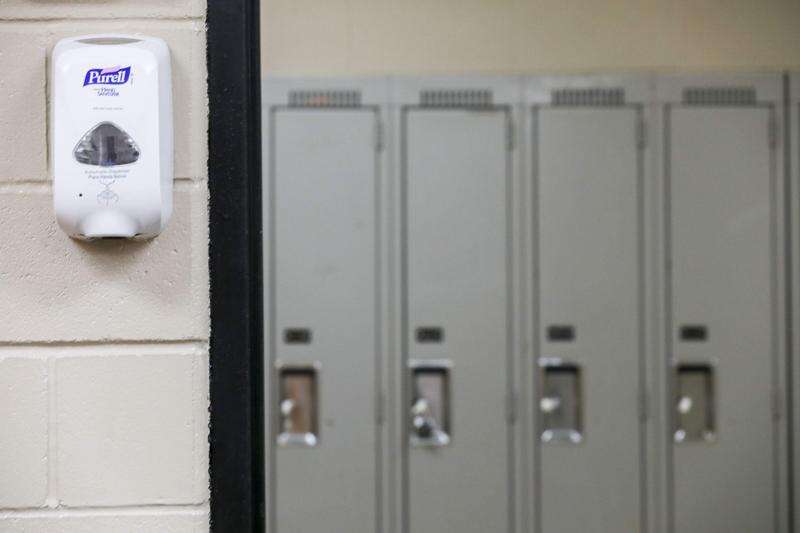 The number of fully vaccinated Iowans exceeded 500,000 as of Thursday.
Earlier in the week, the number of people who have been fully vaccinated within the state, which includes non-Iowa residents, already surpassed the milestone, but now the number of Iowa residents has as well.
As of Thursday afternoon, 504,976 Iowans were fully vaccinated. That's 20 percent of Iowans 16 and older. The total number of those who have been fully vaccinated in Iowa is 524,948.
The total number of vaccine doses administered in the state is 1,354,035.
In Linn County, 99,469 vaccine doses have been administered. Some 39,579 county residents are now fully vaccinated — 21.93 percent of the county's adult population (16 and over), as of Thursday afternoon.
In Johnson County, 81,839 vaccine doses have been given, with 32,385 county residents fully vaccinated. That's 26.05 percent of the county's adult population, as of Thursday.
NEW CASES
Iowa added 633 new COVID-19 cases Thursday as well as 19 new, confirmed deaths.
Thursday's numbers bring the state's totals to 347,702 virus cases and 5,708 deaths since last March, according to the Iowa Department of Public Health. As of 11 a.m. Thursday, Iowa's seven-day average for new cases was 484.
Linn County reported 24 new virus cases, for a seven-day average of 18. To date, 19,787 COVID-19 cases have been reported in the county since last March.
Johnson County also added 24 new cases. The county's seven-day average also is 18, with 13,409 cases reported since last March.
Of the state's new cases, 96 were of individuals 17 and under, bringing the total number of minors infected in Iowa to 39,845.
CONFIRMED DEATHS
Of Thursday's 19 reported deaths, 10 were over the age of 80, six were ages 61 to 80 and three were 41 to 60.
The reported deaths took place from Feb. 6 to March 20.
Counties that reported two deaths each include Linn, Clarke, Mahaska and Pottawattamie.
Counties reporting one death each were Johnson, Dallas, Hardin, Humboldt, Lucas, Mitchell, Scott, Wapello, Wayne, Woodbury and Wright.
HOSPITALIZATIONS
Across the state, hospitalizations are back above 200 for the first time since March 2. As of 11 a.m. Thursday, 207 Iowans were hospitalized with COVID-19 infections, up from 190 the day before.
The number of patients in intensive care units also increased from 40 to 46. The number of patients on ventilators decreased from 36 to 17.
LONG TERM CARE FACILITIES
COVID-19 outbreaks — three or more cases among residents and staff — continue to be reported at only one long-term care facility, where seven individuals are being treated.
Since the beginning of the pandemic, 2,230 individuals have died from the virus in the state's long-term care facilities.
Comments: (319) 398-8255; gage.miskimen@thegazette.com