Home / Opinion / Guest Columnists
Well-paid senators resist minimum wage hike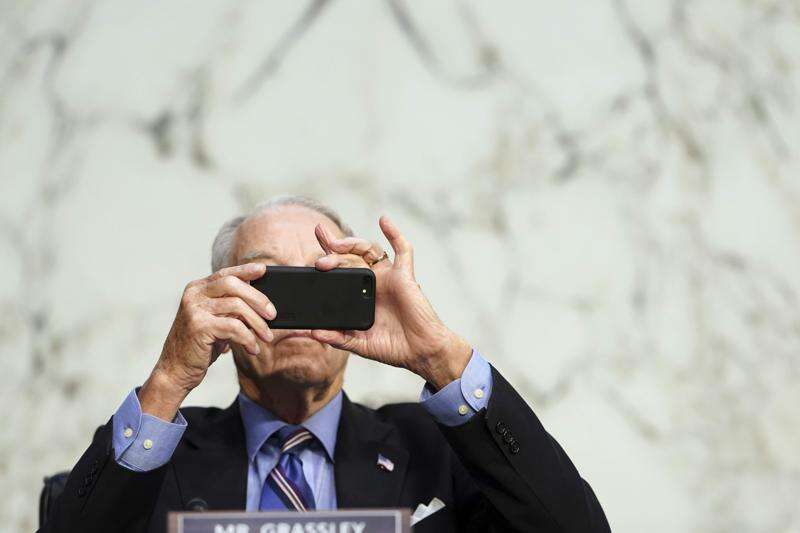 The minimum wage for members of Congress is $174,000 a year, a little over $3,000 a week.
For many of their constituents, the minimum wage set by Congress 10 years ago is $7.25 an hour, about $300 a week, about $16,000 a year.
The poverty level, a technical term describing human misery, is today $25,700 a year for a family of four. 20 million Americans live on less than that, about 20 percent of them with a disability of some sort. About 1.3 million of them children.
Yet the Senate today frets, fusses, and refuses to raise the minimum wage to $15 by 2025. Republican members will apparently vote 'no' on a wage that might allow a lot of people a little better life.
For starters, they need to discard their erroneous claim that a raise will force layoffs. Responsible economists have found that a higher minimum wage will cost virtually no, if any, jobs; no business is likely to close.
Sen. Charles Grassley, is more liberal than most of his Republican colleagues. He is for a compromise goal of $10 by 2025. Grassley, like a third of senators, is a millionaire, but a poor one at a net worth of $3.3 million In 2015, a piker among several who are worth between a $100 and $250 million.
In a recent year under our farm programs, he legitimately received about $400,000. Many of the senator's constituents, and others in every state, are not doing so well. It is hard to measure precisely, but there is a minimum of 20 million people in our country living on incomes below the poverty line, a quarter of them with disabilities. A raise to $15 would lift 1.3 million children in that group out of poverty. In addition, that might also help bring some of the 2.5 million kids who are homeless, living on the streets and beneath bridges, under a roof.
The present minimum of $7.25 was set 10 years ago. In that time, inflation has eaten up almost 20 percent of its buying power. The struggle to live on the minimum wage is not distant, not only in our largest cities, but close to us. An Iowa City non-profit, Houses into Homes, started three years ago to provide used mattresses, and now furniture and appliances, to families and individuals coming out of prison, abusive marriages and homelessness.
One recipient who works at a full-time minimum wage job, described her life:
'Having furniture makes you feel like not an animal. You feel like a human being, being able to go and lay in your bed, sit on your couch, sit at the table and eat your food, even having dishes to eat your food.'
It's hard to believe that she doesn't deserve $15 an hour. I am joined by higher authority in that belief. When the Senate opens with its daily prayer, I hope Grassley, Sen. Joni Ernst and all their colleagues regard the words of Jesus written in Matthew: 'When I was thirsty, you gave me drink. When I was hungry you gave me food.'
'Truly I tell you just as you did not do it to one of the least of these, you did not do it to me.'
Norman Sherman of Coralville has worked extensively in politics, including as Vice President Hubert Humphrey's press secretary, and authored a memoir 'From Nowhere to Somewhere.'