Home / Opinion / Guest Columnists
Rage quit: Iowa City appoints then suspends anti-racism commission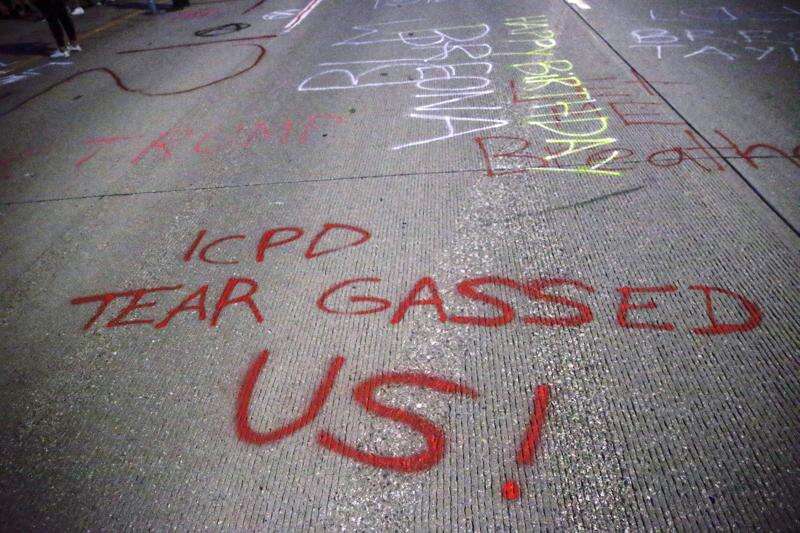 Iowa City Council members last week suspended the historic anti-racism panel they themselves put in place just a few months ago.
The Ad Hoc Truth and Reconciliation Commission, the first of its kind in Iowa, was conceived last year and held its first meeting in January. The city asked appointees to lead 'fact-finding, truth-telling and reconciliation' on racial justice issues, a project stemming from the renewed Black Lives Matter protest movement last year.
The Truth and Reconciliation Commission has been kind of messy so far, with three of nine members resigning this month. But what did anyone expect?
'Truth commissions are hopeful but messy processes. It cannot be any different, since they are created to deal with the toxic legacy of generations of abuse and trauma,' Eduardo Gonzalez, a truth and reconciliation expert at George Mason University, wrote in a letter to the council.
This hard work was always going to be contentious and uncomfortable. The possibility of commission members publicly and sharply disagreeing was totally foreseeable. The council should have been prepared for it.
The mayor suggested suspending the commission after a tense leadership transition and the string of resignations. The council voted 5-2 last week to suspend the body until next month, after vacancies are filled.
Johnson County Supervisor Royceann Porter was initially elected as chairwoman of the commission, but resigned from the role and eventually from the commission altogether after fellow members called for new leadership.
Porter is a celebrated community advocate, but as an elected county supervisor, she's also responsible for helping to oversee and establish funding for the sheriff's office, which presents many potential conflicts of interest. And she's a close ally to some city leaders, having supported city campaigns and received support from elected city officials in the past.
To be effective, fact-finders and truth-tellers must have a somewhat adversarial relationship with the powers that be. It's hard to see how that can happen when the powers that be are chairing the meetings.
Truth commissions are often instituted during or after government transitions, meant to document the abuses of a former regime. But the Iowa City commission is asked in part to investigate the very government it is part of, from which it draws its authority and funding. The institutions and people who perpetrated any injustice they might uncover are still in place. At best, it's an awkward situation.
The City Council committed to creating the commission in June as part of a wider racial justice resolution written in response to mass protests against police killings of George Floyd and other Black Americans. Just a couple of weeks before, Iowa City police were part of a crowd control project that included using flashbangs and chemical munitions against Black Lives Matter protesters.
The tear gas haze over Dubuque Street has cleared, but it still looms over local politics. It underscores the recency of the issues set to be addressed by the commission. This isn't about some long-ago historical injustice, it's about us, right here and now.
In some ways, Iowa City's reconciliation kerfuffle is symptomatic of a generational divide. Here and elsewhere, there is tension between longtime advocates and young activists, each with their own priorities and theories of political change.
But in other ways, it's less about old versus young and more about process versus people, or institutionalists versus activists. Proponents of suspending the commission complained that commissioners weren't following the proper procedures. More guidelines worked out by the city or some orientation sessions are the remedy, they say.
That sort of strife is to be expected and nothing to shy away from.
Desmond Tutu, former chairman of the South African Truth and Reconciliation Commission, once said, 'The meetings of the commission, right from the beginning, were hell.'
City officials' decision to suspend the commission, albeit temporarily, was ill conceived. Even though council members insisted otherwise, it can easily be seen as a vote of no-confidence in the body's new leadership.
One local activist called the commission's suspension a 'rage quit,' a term used when online gamers exit a match in order to avoid inevitable defeat. It's an apt comparison.
Remaining commission members vehemently objected to the suspension. They and dozens of their allies spoke at a council meeting last week, calling on the council to keep the panel in action. Even though they were unsuccessful in that, the dispute seemed to re-energize and refocus them.
Iowa City has a great asset in its young justice leaders. Now we have to let them lead.
adam.sullivan@thegazette.com; (319) 339-3156