Home / Podcasts / Gazette Daily News
Gazette Daily News Podcast, March 23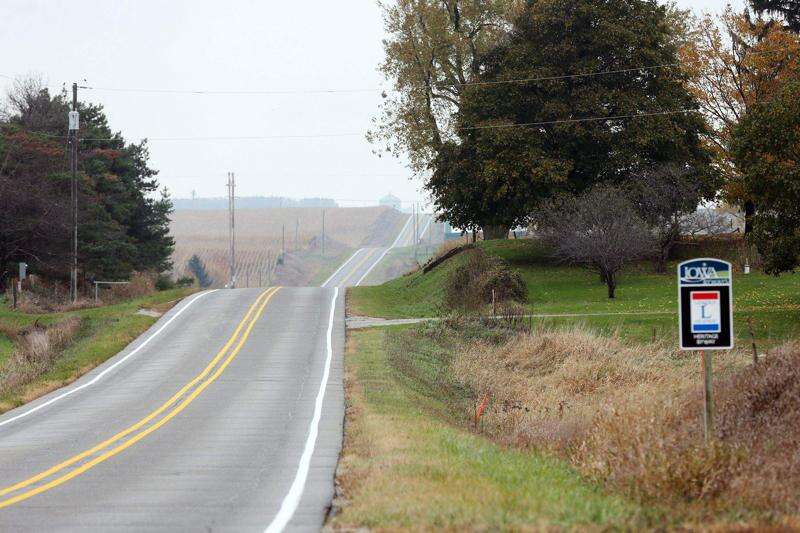 Be sure to subscribe to The Gazette Daily news podcast, or just tell your Amazon Alexa enabled device to 'enable The Gazette Daily News skill" so you can get your daily briefing by simply saying 'Alexa, what's the news?
If you prefer podcasts, you can also find us on iTunes.
This is Stephen Schmidt from the Gazette digital news desk and I'm here with your update for Tuesday, March 23rd.
It was predicted to rain on Monday, and it didn't really in our area. But they are predicting it again, so I assume it's for real deal this time.
According to the National Weather Service there will be rain with thunderstorms possible after 1 p.m. Tuesday in the Cedar Rapids area. There will be a high near 58 degrees with windspeeds between 10 and 20 mph gusting as high as 30 mph. Then there will be a chance for rain Tuesday night into Wednesday.
Legislation that would eliminate a requirement that Iowans obtain a permit to acquire or carry handguns and loosen other state restrictions is headed to Gov. Kim Reynolds' desk following Senate passage Monday on a 30-17 vote with only Republiccan support.
Majority GOP senators said adopting permit-less 'constitutional carry' provisions of House File 756 — like 18 other states — would enhance Iowans' individual rights while removing intrusive government regulations. But Democrats said the proposed changes — if signed by the governor — would make Iowans less safe and run counter to public support for the current system of background checks and permitting requirements.
Gov. Reynolds refused to support permit-less carry in 2019. She called the background check for a permit to carry, which she had voted for as a state senator in 2010, 'good policy and the right thing to do.' However, Republicans have indicated recently that she is excited to sign the new legislation.
According to an early poll, if he runs again, former President Donald Trump is the clear favorite of Iowa Republicans to win the state's first-in-the-nation presidential caucuses. If he doesn't, it appears there will be a wide-open race for Iowa GOP support.
A Victory Insights poll of 650 Iowa Republicans found that 61 percent said they will support Trump if he runs. No other Republican topped 10 percent among 'very likely' caucusgoers in the poll conducted March 5-8. However, Utah U.S. Sen. Mitt Romney, 'someone else' and former Vice President Mike Pence had more than 10 percent support among all Republicans. 
A teenager was seriously injured Sunday when he was accidentally shot at a residence in Marion, police said.
Officers who were called to the 1300 block of Seventh Street around 11:20 a.m. found a teenager who had suffered a serious gunshot wound. He was immediately taken to a hospital for treatment, according to the Marion Police Department.
Police said an adult male was cleaning the firearm when it discharged, striking the teen.
Iowa governments are in line for more than $4.45 billion in federal COVID-19 relief money under a nationwide $1.9 trillion package signed earlier this month by President Joe Biden, according to a preliminary analysis issued Monday by the state's nonpartisan Legislative Services Agency.
Iowa's $4.451 billion share of the American Rescue Plan Act represents funds flowing through state government and do not include stimulus funding to individuals and families that totals about an additional $3.77 billion in direct payments to Iowans, the analysis indicated.
This briefing is sponsored in part by Corridor Careers. Are you looking for a job? CorridorCareers.com is a resource to local job seekers where they can get job tips, sign up for local job alerts, build a resume and more. Check it out at CorridorCareers.com.