Home / News / Crime and Courts
Wrong-way driver's blood alcohol level was 0.16 the night of fatal I-380 crash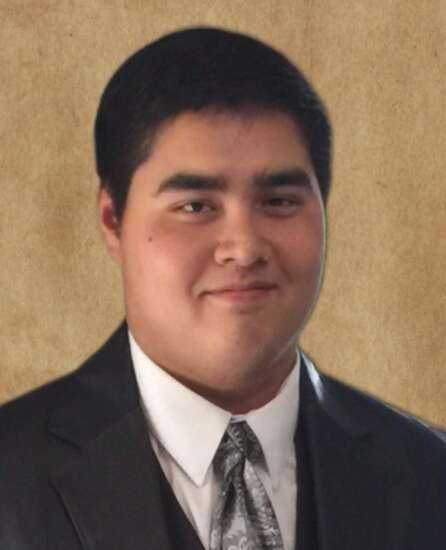 CEDAR RAPIDS — The night Tyler S. Lee drove the wrong way on Interstate 380, crashing into northbound sport utility vehicle, his blood-alcohol level was twice the legal limit, according to a criminal complaint.
The complaint, filed earlier this month in Linn County District Court, said the 34-year-old Illinois man's blood-alcohol level was 0.164 after the crash that killed a 23-year-old Cedar Rapids man in the other vehicle.
Police said Lee's Ford F-150 pickup was headed south on I-380's northbound lanes when it crashed into a Chevrolet Suburban near the Seventh Street exit around 2 a.m. March 7, killing David Nguyen and seriously injuring two other people.
Witnesses told police Lee had entered the interstate on the 29th Street NE exit nearly 2 miles north of the crash site, according to the complaint.
The complaint said responding officers found Lee, sitting 'behind the wheel of a Ford pickup truck,' displaying 'obvious signs of insobriety.'
Police said Lee 'admitted he had been drinking but claimed he was not driving.'
Nguyen had been riding in the front passenger seat of the Chevrolet Suburban and died at the scene.
The driver, Rylee Brooke Wallingford, 20, and passenger Benjamin Phillip Brecht, 23, both of Cedar Rapids, were seriously injured. The third passenger Skyler McDowell, 22, also of Cedar Rapids, was treated for minor injuries.
The four of them had been celebrating Brecht's birthday just hours earlier, Nguyen's brother Daniel, 26, told The Gazette last week.
Lee was not arrested right away as police waited on the toxicology results and the collection of additional evidence before taking the case to the Linn County Attorney's Office for charges.
Lee, of Rockton, Ill., turned himself in at the Linn County Jail on Wednesday afternoon after police announced a warrant for his arrest had been issued.
He faces two vehicular homicide charges — one related to driving while drunk and the other for reckless driving — and two counts of causing serious injury by motor vehicle.
On Thursday, Lee made an initial appearance in Linn County District Court via closed circuit video where a judge set his bond at $200,000 cash only, Linn County Attorney Jerry Vander Sanden said.
Lee is charged with murder in Illinois in connection with a fatal shooting in Winnebago County.
Illinois court records show he was out on bond and permitted to travel to Wisconsin for employment purposes, but it is not clear what he was doing in Cedar Rapids.
According to the Rockford Register Star Loves Park officers responded about 4 a.m. May 20, 2017, to a shooting, where they found 38-year-old Christopher Peters, 38, dead.
The circuit court clerk's office said a bill of indictment charging Lee with murder was filed Nov. 1, 2017, and his bail was set at $1 million. He later was released when $100,000 — or 10 percent — of his bail was posted, according to the clerk's office.
Lee's case in Illinois has yet to go to trial, and Illinois authorities have not responded to Gazette phone calls.
Vander Sanden said he could not comment on the status of the Illinois case, but 'we intend to proceed as we normally would on a case involving serious charges of this nature.'
'When there are charges pending in different jurisdictions, the jurisdiction where the defendant is being held will typically proceed first,' Vander Sanden said in an email. 'That could change if the defendant is able to post bond or a judge lowers his bond and he secures his release. Then it would be more of a matter of which trial date comes first.'
Comments: (319) 398-8238; kat.russell@thegazette.com