Home / News / Crime and Courts
Cedar Rapids woman admits to abusing 15-year-old but blamed teen for her actions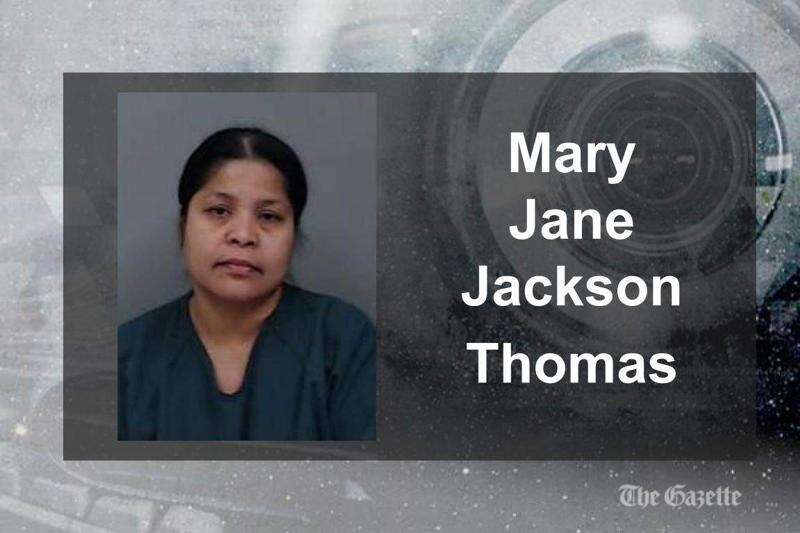 CEDAR RAPIDS — A Cedar Rapids woman admitted to police that she slapped, scratched, bit and used a hammer, extension cord and a remote to hit a 15-year-old girl in 2019, but she blamed the teen for being 'bad' and needing the punishment.
Mary Jane Jackson Thomas, 47, on trial in Linn County District Court this week, accused of kidnapping and beating the teen, said in a video interview with police that the teen wouldn't listen and had lied as the reasons she physically punished the girl from Jan. 1 through Oct. 11, 2019.
Jackson, originally from Micronesia, also admitted to scratching the girl's face and mouth, biting her face and shoulder, whipping her with an extension cord — she used whatever was available at the time — and hitting the teen's arm and back with a hammer as the teen tried to block the woman's blows.
Jackson Thomas is charged with first-degree kidnapping, two counts of willful injury causing serious injury, two counts of willful injury causing bodily injury and two counts of going armed with intent.
The prosecution rested Thursday after Cedar Rapids police Officer Sarah Lacina testified about the Jackson Thomas' interview, which was played for the jury.
The trial resumes Friday.
The teen, now 17 and also from Micronesia, testified Wednesday about how Jackson Thomas used a fork, extension cord, hammer and screwdriver to hit her and repeatedly slapped, scratched and bit her.
The worst beatings, she testified, came when she was locked in the bathroom, forced to strip off her clothes and stand in the bathtub while Jackson Thomas beat her. Those beatings, she said, lasted for hours.
Jackson Thomas, in the police interview, told Lacina she stabbed the teen with a screwdriver after making the teen get in the bathtub to prevent her from running away.
Jackson Thomas also admitted to giving the teen a haircut because at some point she got 'tired of beating her.' She didn't know what to do with the teen and offered to cut her hair as a form of punishment.
A photo was shown Wednesday of that haircut, which was short, above her ears — more the style of a men's haircut — except for some long strands in the back. The teen had long hair in court.
In the video, Jackson Thomas told Lacina she didn't understand why the teen acted badly.
'I don't know why she's doing this to me,' Jackson Thomas said repeatedly after being asked a question.
At one point, Jackson Thomas told Lacina she believed the teen's mother, who lives in Micronesia, had instructed the teen to provoke Jackson Thomas to commit the abuse, so Jackson Thomas would end up in jail.
Lacina asked, more than once, if the teen ever asked to go to the doctor for her injuries, but Jackson Thomas said the teen never complained about an injury or being in pain. She admitted to punishing the teen every two days or so.
'Sometimes, I feel sorry for her. I feel bad sometimes,' Jackson Thomas said in the interview.
On cross-examination, Mike Lahammer, Jackson Thomas's lawyer, asked Lacina if his client had voluntarily came in for the interview.
Lacina said she did.
Lahammer asked if Jackson Thomas also admitted she knew the abuse was wrong and said, 'I don't know why I do it.'
Lacina agreed she had.
Lahammer, in his opening statement Wednesday, said his client is guilty of a lesser crime — assault causing bodily injury — but not of kidnapping and the other charges.
In earlier testimony, Dr. Regina Butteris with the UnityPoint Health-St. Luke's Children Protection Center in Hiawatha, described the teen's numerous injuries as 'torture' — physical injuries inflicted over time for the purpose of pain.
Butteris said she'd only seen about 10 other child abuse cases this severe.
Comments: (319) 398-8318; trish.mehaffey@thegazette.com