Fill your summer days with fun festivals, food, music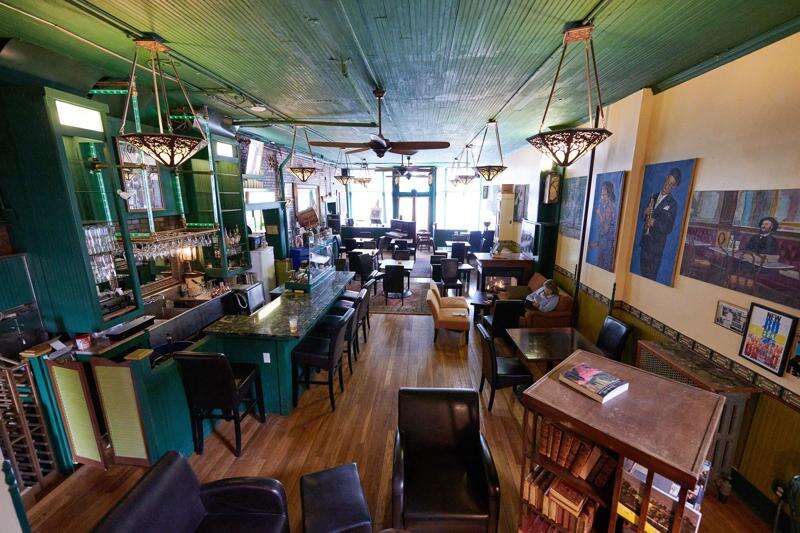 Don't know what you're going to do for fun this summer? Avoid bordem on those long summer days by checking out these festivals and festivities.
Some have been around for a while, some are just getting started, and some you may not even know about. But You, your family and your friends will have a blast if you squeeze some of these events into your summer schedule.
Houby Days Festival
When: May 14 to 16
Where: Czech Village in Cedar Rapids
Admission: Free
What: This festival celebrates the mushroom ("houby" means "mushroom" in Czech). Take a walking tour of Czech Village, indulge in an egg and houby breakfast, check out the car show and tractor expo, watch the parade, listen to the strolling accordionist or compete in the nail-driving contest. See the full schedule on the Cedar Rapids Area Convention & Visitors Bureau Website at www.cedar-rapids.com
Marion Arts Fest
When: May 15
Where: City Square Park, 1001 Seventh Ave., Marion
Admission: Free
What: Artists will sell artwork ranging from jewelry, handbags and furniture to ceramics, baskets and clothes. But browsing isn't all there is to do. Check out "Art in the Depot," which lets you be part of a community art project. A stop-action animation troop will help create and animate your work. Sign up for the 5K run or walk, or purchase a ceramic bowl for the "Empty Bowls Project" which benefits local food banks. For more information, visit www.marionartsfestival.com
Iowa Renaissance Festival
When: 11 a.m. to 6 p.m. daily, May 29 to 31
Where: Middle Amana Park, 27th Avenue and J Street, Middle Amana
Admission: $10 for adults, $6 for children age 8 and younger.
What: Take a drive to Middle Amana Park to see comedy stage and street performers from another time. Horseback jousting tournaments, Highland Games demonstrations, a beer garden, wine tasting and military history exhibits will keep everyone occupied. Even the kids get involved - storytellers and faerie greeters will capture their attention. For more information, visit www.festint.com/iowarenfest
Blues & BBQ
When: Noon to 10 p.m. May 30
Where: Liberty Centre, 520 W. Cherry St., North Liberty
Admission: Free
What: Bring your lawn chairs to Liberty Centre and spend the day outside, rain or shine. The musical lineup is impressive (including Craig Erickson and Kevin B.F. Burt and the Instigators) and the food is plentiful. Kids can entertain themselves at the bungee run, climbing wall, bouncy house, dunk tank, petting zoo, giant slide or the Iowa Children's Museum booth.
Iowa Arts Festival
When: June 4 to 6
Where: Downtown Iowa City
Admission: Free
What: People in Eastern Iowa (and beyond) wait for this festival all year long. More than 130 artists sell their artwork in the setting of a music festival (featuring Sonny Landreth and The Pines, to name just a few). Culinary Row dishes up regional and ethnic foods (from BBQ to Indian) and kids can tour the Global Village, learning about 12 different countries and cultures. For more information, visit www.summerofthearts.org
North Liberty Fun Days
When: June 10 to 13
Where: Penn Meadows Park, 250 N. Dubuque St., North Liberty
What: Carnival rides, a parade, a truck and tractor pull, a car show and a skillet toss draw people from all over Iowa to this long-standing celebration. Stranded in Iowa makes its musical debut this year at the Fun Days, performing along with Black Diamond. The parade theme? The Good Ol' Days of Summer. Perfect! For more information, visit http://northlibertyiowa.org
Freedom Festival
When: June 13 to July 14
Where: Cedar Rapids
What: Anyone can find at least one fun thing to do at the Freedom Festival. Attend a concert, check out the hot wings competition, watch the balloon glow. Or eat breakfast in an airplane hangar, watch a water ski show, shop at the Downtown Farmers' Market and take a scenic bike tour or a self-guided community arts tour. Or do any of the other things listed at www.freedomfestival.com
BBQ Roundup
When: June 24 to 27
Where: Parking lot at Eighth Avenue SE and Second Street SE, Cedar Rapids
What: Vendors from all over come to share their barbecue; local, regional and national musicians come to share their music. Family Sunday returns to the BBQ Roundup this year, bringing area dance groups and cheer squads. For more information, visit www.uscellularcenter.com/BBQ/bbqroundup.html
Iowa City Jazz Festival
When: From 4:30 to 9:30 p.m. July 2, 1:30 to 9:30 p.m. July 3 and 4
Where: Along Clinton Street and Iowa Avenue, Iowa City
What: Music, music, music! This nationally recognized event features all kinds of jazz, including performances by renowned jazz musician Dr. Lonnie Smith and local favorites Public Property. As you listen to the musicians wail, you can stroll through downtown to check out the food and vendors. For more information, visit www.summerofthearts.org
Iowa City Book Festival
When: July 16 to 18
Where: Iowa City
What: This celebration is presented by the University of Iowa Libraries and kicks off on Friday with an author dinner at the Main Library. Gibson Square, at the corner of Burlington and Madison streets, will be filled with booksellers, music, children's activities, food, readings and panel discussions on Saturday. Sunday, dubbed "A Day in the City of Literature," will have local businesses performing readings with special activities all day long. For more information, visit www.iowacitybookfestival.org
Eastern Iowa Wine Festival
When: Noon to 8 p.m. July 17
Where: Black Horse Inn, 5259 S. Mound Rd., Sherrill
Admission: $10
What: Raise your glass to Iowa wine! This event features Iowa wines, food and baked goods and also offers performances from Iowa musicians. The $10 admission includes a souvenir wine glass and program. Buy bottles of wine to take home with you or to open at the event and enjoy while you check out some of the food. Visit www.easterniowawinefestival.com for more information or call(563) 552-1800.
St. Jude Sweet Corn Festival
When: Aug. 13 to 15
Where: St. Jude Catholic Church, 50 Edgewood Rd. NW, Cedar Rapids
Admission: Free
What: The corn is enough to get you here (last year, volunteers shucked, scrubbed and served 14 tons of it), but the music and events are enough to keep you here. Bingo, carnival rides, games, a raffle, a country store, a beer garden, live music and many food options (in addition to the corn, of course) make this a great summer event. For more information, call (319) 390-3520 or visit www.judes.org
Sand in the City
When: Aug. 20 to 22
Where: Iowa Avenue and Linn Street, Iowa City
Admission: Free
What: Giant sandboxes filled with sculptures line Iowa Avenue from Dubuque Street to Linn Street, and Linn Street from Iowa Avenue to Washington Street. Created by teams made up of local businesses, the sculptures are created with the help of 200 tons of sand, pro sculptors and local architects. The end result? Incredible-looking displays. Vote for your favorite and check out the music and activities (including a giant sand pit to build your own creations). For more information, visit www.summerofthearts.org