Home / Arts & Entertainment / Books
Rae Riebe and the Hare and the Tortoise
Race takes place at Iowa City's Kinnick Stadium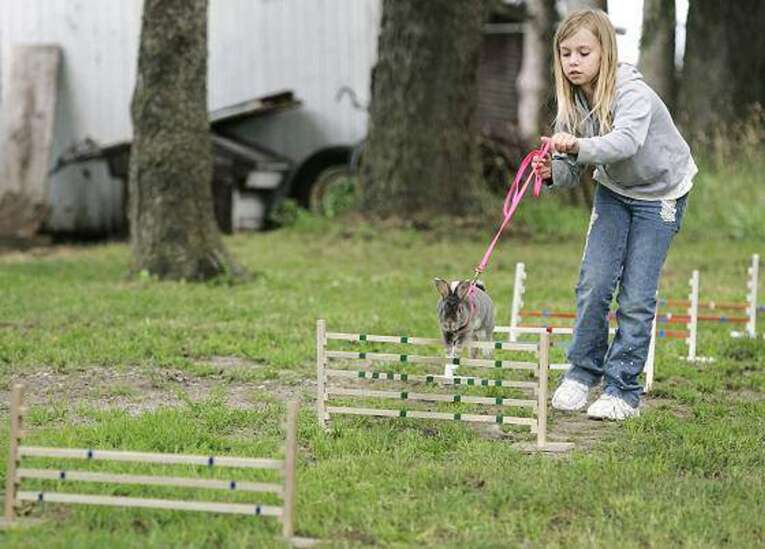 A Hare was making fun of the Tortoise one day for being so slow.
"Do you ever get anywhere?" he asked with a mocking laugh.
"Yes," replied the Tortoise, "and I get there sooner than you think. I'll run you a race and prove it."
The Hare was soon far out of sight, and to make the Tortoise feel very deeply how ridiculous it was for him to try a race with a Hare, he lay down beside the course to take a nap until the Tortoise should catch up.
The Tortoise meanwhile kept going slowly but steadily, and, after a time, passed the place where the Hare was sleeping. But the Hare slept on very peacefully; and when at last he did wake up, the Tortoise was near the goal. The Hare now ran his swiftest, but he could not overtake the Tortoise in time.
The moral: The race is not always to the swift.
Twitter
About Aesop's fables
Aesop's fables are some of the most well known in the world and have been translated in multiple languages and become popular in dozens of cultures through the course of five centuries. They have been told and retold in a variety of media, from oral tradition to written storybooks to stage, film and animated cartoon versions — even in architecture.
"Aesop's Fables" — also called "the Aesopica" — are a collection of stories designed to teach moral lessons credited to Aesop, a Greek slave and storyteller thought to have lived between 620 and 560 BCE.
— Source: Library of Congress