Home / Online gambling is sure bet for Iowa
Online gambling is sure bet for Iowa
Bets surge during pandemic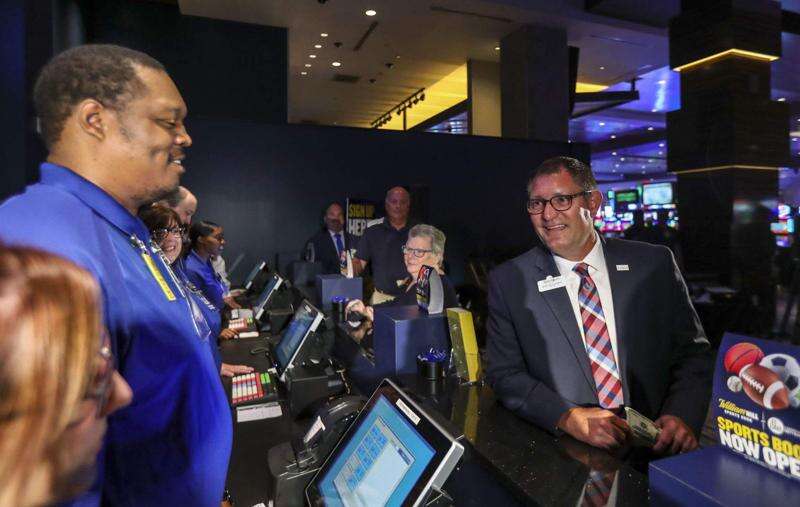 By Rod Boshart, Gazette Des Moines Bureau
DES MOINES — Have device, will gamble has become the mantra of Iowans now able to access sports betting websites from their smart phones, computers and other electronic gateways.
Since Iowa dropped its in-person registration requirement to sign up for sports wagering at a state-licensed casino, bettors have jumped into the action at record clips with January setting an all-time wagering handle of $149.5 million.
While February saw a slight drop off at $143.6 million bet on professional and college sports events, the state set a per-day record given the month on had 28 days to place wagers – with $125.2 million channeled via online methods, according to monthly numbers posted by the state Racing & Gaming Commission. Last month's data included about $16.2 million wagered in Iowa on the Super Bowl – an Iowa record for a single sports event since wagering became legal in August 2019.
"Iowa remains perhaps the most compelling case study yet on the effects of in-person registration requirements," said Jessica Welman, an analyst for PlayIA.com, a Web site devoted to gambling options in Iowa.
"February is a short month with only one NFL game to bet on, the Super Bowl, so the relatively flat month-over-month results can be misleading on the surface," Welman noted, "but another strong showing still places Iowa in a class of states that are either larger or have far more mature gaming markets. And that would not be possible under the old requirements."
Initially, gamblers in Iowa were required to physically visit one of Iowa's 19 state-licensed casinos holding a separate sportsbook license to set up an online sports betting account. However, that requirement went away on Jan. 1 and since then more sportsbooks have established business agreements with Iowa-based casinos and have ramped up marketing efforts to attract patrons.